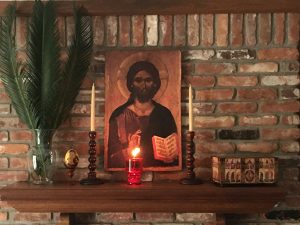 Ninety to nothing can happen when you are cruising 35 mph above the speed limit and suddenly notice flashing blue lights in your rear-view mirror gaining on you even faster. Or it can happen when, like Stephanie Clegg, you purchase a Marc Chagall painting from Southeby's auction for $90K in 1994 only to be told it is worthless in 2022.
In 2008, Sotheby's raised their appraisal of her painting's value to $100K.  But when Clegg decided to sell the painting few years ago, Sotheby's said it must first be submitted to a panel of French experts to determine its authenticity—"a mere formality"[1] she was told. The panel, which included one of Chagall's granddaughters, viewed the painting in a very different light and determined it to be a fake.
Clegg was informed by Southebys that this is not unusual. Paintings can be determined to be originals, then have this reversed at a later date. That's why Southebys only guarantees their paintings for twenty years. There is even an instance of a portrait of Phillip IV by Velazquez that morphed between authentic, fake and then years later was reversed a third time back to being authentic! Naturally these extreme shifts in valuation creates gut-wrenching experiences for people.
Depending on the light in which something or someone is viewed, the same kinds of valuations and reversals occur in other areas as we have seen in U.S. history in constitutional law, race, sexuality, marriage, gender and politics, depending on who is in power and what they value. Are there universally recognized criteria which can be used to assess these areas, or is truth merely a matter of the enforcement of subjective opinion? Is it only an "exercise of power" to define reality, as post-modern society suggests, so that whoever has the power to do so, determines what is real and what isn't?
Does it matter that 60 lawsuits claiming the 2020 U.S. election was rigged and stolen were found to be without merit by the legal system? Or that the attorney general and the justice department along with all state organizations overseeing voting all agree that this election was among the most secure and accurate ever conducted? Can someone who has power influence millions simply by demanding it be otherwise without offering any evidence to the contrary? 
How does the Orthodox Church determine what is true? Icons were part of Orthodox Tradition arguably from the first century, as several are attributed to the hand of St. Luke. Yet a division occurred in the church over the validity of icons which lasted for 100 years before finally being settled.
On the Sunday that falls between the 13th and 19th of July, the Church commemorates the 630 holy God-bearing fathers of Fourth Ecumenical Council who affirmed the two natures of Christ being united in one hypostasis [person] without confusion, one of the rock bottom reavealed truths upon which Orthodox Christianity is founded.
At that time in history, the Church was in the midst of opposing factions who disagreed on the nature of Christ.  Nestorius, the Archbishop of Constantinople taught that Christ was only human and therefore the Holy Theotokos could only be called the Christokos, the mother of Christ, because Jesus was human and not God. It made sense logically, as all heresies do, but it wasn't accurate to  the revealed theology of the Apostolic witness. The matter was finally settled by a council that declared Nestorius in error, but the tensions lived on for those who continued to disagree.
Shortly afterward, the Patriarch of the Alexandria, Dioscorus, was in conflict with the new Patriarch of Constantinople, Flavian, over the teaching of a certain archimandrite from Constantinople named Eutychus. In his attempt to combat the Nestorian error which had overemphasized the humanity of Jesus at the expense of his divinity, Eutychus had gone too far in the other direction, insisting that the humanity of Jesus was subsumed in his divinity. According to either of these logical extremes, Jesus could be viewed as having only one nature, either human or divine, but not both natures together "simultaneously without confusion" as the Church held. After determining Eutychus to be in error and unrepentant, Patriarch Flavian excommunicated him. Eutychus reacted by accusing Patriarch Flavian of Nestorianism against which he saw himself zealously fighting.
When the Council of Ephesus was held in 431, at the insistence of the Emperor, who favored Eutychus, the Alexandrian Patriarch Dioscorus was asked to preside. The council decided to reinstate Eutychus and to depose Flavian who was subsequently brutally beaten, thrown into prison and died in exile from the effects of the injuries he had sustained, evidencing how intense were the divisions in the church.
The 630 fathers of the fourth Ecumenical Council of Chalcedon held twenty years later in 451, reversed this decision, determining that Eutyches' teaching about Jesus possessing only a single divine nature was indeed in error.  Patriarch Dioscorus was adamant at that time that "If Eutychus holds opinions contrary to the doctrines of the church, he deserves not only punishment but hell fire."[2]
The holy fathers reaffirmed and further clarified the Apostolic Church's understanding that Jesus had two natures, created and uncreated, unconfused and seamlessly united in a single hypostasis, a paradoxical revealed truth not arrived at or comprehended by logical reasoning alone. St Flavian's remains were then brought back to Constantinople and he was subsequently regarded as a holy martyr for having forfeited his life to uphold "the two natures in the one person" of Christ. Eutychus was exiled to Syria. 
On the Sunday that we commemorate this council we hear the passage read from Matthew in which Jesus is remembered as declaring to his disciples, "You are the light of the world." [Mt 5:14]. Poets may like such a statement, but if you are one of the increasing number of persons identifying in demographic surveys as "none," who claim no religious or spiritual orientation and who may have little or no first-hand experience of Christ, Scripture or of life in the Church, how does someone make sense of a statement like this?  
A first-time hearer of these words of Jesus, standing alone without further context may be understandably puzzled. Suppose they ask around and hear that Jesus also declared "I am the light of the world."[Jn 8:12]. Is there are a logical contradiction here? How can both be true at the same time? Are you the light, or am I? Can we share the same light?
You begin to investigate a little further and learn that Jesus also said, "I am the gate of the sheep."[Jn 10:7] Now that seems a bit far afield, you think. Just when you seemed to be making some progress with the light, a 'door' is inserted into the conversation. Later someone else informs you that Jesus also said, "I am the bread of life." [6:35] and described himself as a 'vine' [Jn 15:5], not just a vine, but the vine and as 'living water' [Jn 4:14]
You might go further in justifying your suspicion and mistrust of Christianity by pointing to even more obvious egregious contradictions. Jesus said "Whoever says 'You fool! shall be in danger of Hell Fire." [Mt5:22] Later he tells a story in which he quotes God as saying "Fool! this night your soul is required of you!"[Lk 12:20]. If that is given a pass for being literary license or because God said it, you point out that Jesus himself called the Pharisees "blind fools" [Mt 23:17]. If he isn't obedient to his own words why should we bother trying to be?
You could also point to the fact that the Church itself has repeatedly come into conflict with logical reductions of the paradoxes inherent to how Jesus can be both divine and human simultaneously or how there can be one God who is three unique persons. The Church has been divided for long periods over various issues around these two dogma that have led to martyrdom of those who would not compromise on what the Spirit revealed to them.  Logical reductions seem reasonable because, well…they are logical! And at times they were also supported by the power of the government or the Patriarch even though in conflict with the Apostolic witness.
Enough already! By now one may be confused and cynically give it all up as non-sense, thinking that it's no wonder there are so many denominational differences and heresies in the history of Christianity because how could anyone possibly make sense of so many metaphors, political wranglings and contradictory statements?
For those who are coming to the Orthodox Church as babes having been held and nurtured in the arms of what Fr. Alexander Schmemann referred to as the "Western captivity," how do we hatch from the cocoon of our old ways to be embraced by a love beyond reckoning and offer ourselves in the same way "for the life of the world" in the midst of the alternatives to Christ offered up by the ideological imperatives of post-modernity. On one side we ere by limiting truth to logical reasoning and on the other we ere by emotional attachment and ideological irrationality.
On a purely literal level, this kind of response is understandable. After all, the methodology of science and scholastic theology in Western civilization for the past 500 years has been built on binary logic. By definition, the pursuit of scientific truth can be found by using only what the five senses can discover on their own, arranged according to what is not logically contradictory. What constitutes truth and the means of arriving at it from this perspective is known as the philosophy of 'logical positivism.' This excludes any reality that cannot be fitted into this Procrustean[3] bed.
There is an inherent tautology involved in the assumption that undergirds this method, for if "the only thing that can count as knowledge is that which is in principle empirically verifiable by the five senses, then knowledge of a non-sensory object or encounter, and one whose essence cannot be observed and known in this way, but only through Communion, that is God, is ruled out by definition."[4] The philosophical assumption of logical positivism that makes science possible also excludes this method from being able to study or make any statements whatsoever regarding Truth which cannot be subsumed and adjudicated within logical Aristotelian categories.
If logical positivism is not able to make sense of Jesus' sayings, or decide what is theologically true and false, how are we then to approach them? What assumptions or "faith" undergirds the search for Truth that is trustworthy? Even with some experience of Orthodox Christianity, for Westerners, the assumptions of the larger cultural ethos that governs daily life has had significant influence on us for years. The ways we understand the Gospels may be very different than they were understood by those who knew Jesus personally and who have been taught directly by the Holy Spirit and sanctified by the uncreated divine light of grace over time as they lived out their lives in obedience to the commandments of Christ.
Furthermore, we may be using the same words, but not agreeing on them at all, not sharing the same view of the cosmos, of what it is to be human and the meaning and purpose of life–all while not realizing this. What can we do to understand Jesus on His own terms instead of unwittingly transforming him into ours? [This is ultimately the difference between repentance and obedience in response to him and judgment and crucifixion of him as a result of our naïve arrogance.]
The same holds true for our interactions with each other. We often settle for the superficial response of going along in order to get along. We hang with those we are like and are scandalized by and oppositional to those who are different. We begin to really encounter one another only when we move beneath the surface of things while remaining in relationship with Christ in whom Truth and Love are one. One without the other is a betrayal of both. 
Jesus said, "Those who love me obey my commandments and My Father will love them. And we will come to them and make our home with them." [Jn 14:23]  Understanding comes through Communion. Jesus promises to ask the Father to send the Holy Spirit to those who are obedient  to help and instruct us [Jn 14:16]. Father Georges Florovsky observed, "No one profits by the Gospels unless he be first in love with Christ. For Christ is not a text but a living Person, and He abides in His Body, the Church."[5] One of the implications of this is that the love of Christ leads us into the Church and the Truth of his words and his person are comprehended accurately only in repentance from within the Church. He is not known as an object of study outside the life of the Church or merely as a result of discursive reasoning apart from the illumination of the Holy Spirit active among the community of the Church.
Knowledge of God is the result of Communion and the indwelling of the Holy Trinity. It is personal, existential, wholistic and lived knowledge that cannot be obtained individualistically by reasoning alone.  Every time this is attempted a new heresy arises. Even if I gathered a ton of encyclopedia knowledge about someone and could predict their behavior and choices better than the algorithms of corporations gathering our data on social media, I still would not "know" the person.
The difference between the knowledge achieved by science and the knowledge arrived at through Communion with God are vastly different. The demands Truth makes upon us are those inherent to full relationship which is participatory and response-able as compared to something that can be achieved 'in the head" by logical reasoning alone or by subjective emotional feelings and imagination without accompanying struggle for ethical, bodily, and existential unity in response to the uncreated energies of divine Grace leading to purity of heart. For it is the pure in heart who shall see God.[Mt 5:8]
St. Sophrony explains that knowledge of God "is understood as communion of being, it is the fruit of the ineffable union of God and man. It gives the experience of eternity and is accompanied by a twofold revelation: of man's likeness unto God and of the consubstantiality of the human race."[6] This is what is meant by sanctification and it is a lifelong endeavor even though the fullness of divine Grace is offered  along the way as much as we can bear.
The beloved disciple, St. john the Theologian, wrote to the church in Ephesus "Anyone who does not love does not know God, because God is love." This sounds good and soothing to postmodern ears seeking inclusivity by every human means, but what kind of love is this? Inclusion based on political ideology, fusion or coercion is superficial and ultimately destructive. The Apostle adds by way of explanation, "And this is love, that God sent his only son into the world so that we might live through him." [I Jn 4:8-9] Love is costly and no one loves without picking up the cross that leads to martyrdom wherever there is an unwillingness to please worldly demands by betraying Christ. 
Love is Communion. No one apart from God is good. Even Jesus refused to claim this for himself. When the pious and ambitious "rich young ruler' addressed him this way Jesus responded "Why do you call me good. No one is good but God alone." [Mk 10:18] Jesus himself as a man, showed His love through obedience. He explained, "The Son can do nothing by himself. He does only what he sees the Father doing." [Jn 5:19] This is what gives life value and brings forth a true identity.
These words are still being affirmed in their fullness two-thousand years later in the question that St. Silouan asked the famous Caucasian ascetic Fr Stratonicus in their remarkable dialogue on Mt Athos. After remaining in prayer all night in preparation for their encounter, St Silouan asked him three questions, "How do the perfect speak? What does surrender to the will of God mean? What is the essence of obedience?" Fr. Stratonicus in his humility responded, "I don't know, you tell me."
As St. Sophrony describes it, St. Silouan's simple words were infused with grace born of ascetical obedience.
"The perfect never say anything of themselves…They only say what the Spirit inspires them to say." At this point Father Stratonicus evidently entered into the state of which Father Silouan was speaking. A new mystery of the spiritual life, unknown to him until then was disclosed to him: the mystery of the birth of a word inspired by divine grace in the heart. He saw his shortcomings in the past. He realized how far he still was from perfection. He cast Father Silouan a grateful look. Once the first question had been resolved in the depths of his soul by his actually experiencing what Father Silouan meant, thanks to the latter's prayer, it was easy enough for him to master the other two. Father Stratonicus went away grateful. [7]
When Jesus says "I am the Way, the Truth and the Life" he is inviting us back into reality from our fragmented, disembodied monologues beguiled by our imagination into a shared encounter or dia-Logos in and through him and one another. The same is true with respect to the words of the Gospel. Like St. Silouan's response to Fr Stratonicus, they are words of Grace. "The Gospel precepts contain God's revelations of himself. The more deeply we enter into their sprit, the more specific will be our vision of God."[8]
In the opening prologue of the Gospel of John it is written, "The Word [Son] of God is the light of humanity." It is this personal and invisible to the senses light of divine Grace that Jesus calls on us to "let shine before others so that they may see your good works and give glory to your Father who is in heaven."[Mt 5:16] He then goes on to explain that there is no contradiction between this and obedience to the Law in its exactness. We can see that obedience is an act of love and humility born of repentance, not an accomplishment achieved by any of us on our own.
Therefore, whoever loves Christ and is seeking in humility and repentance, the Grace of God, we hope will find that Light of Grace invisibly marking moments of our lives with one another so that together, we are drawn deeper into the Communion of Being of the Church. This is where we are sanctified and where together, we are a "city set on a hill" [Mt 5:14] in the midst of the encroaching darkness. Are we prepared to remain firm in the face of the Truth of Christ when those within or outside the church seek to define it otherwise, even at the price of offering our lives for Him as He has done for us. Lord help us. 
_____________________________
[1] The Irish Times, https://www.irishtimes.com/culture/art/2022/07/07/her-valluable-chagall-painting-turned-out-to-be-a-fake-and-now-its-to-be-destroyed.
[2] Wikipedia, Council of Chalcedon.
[3] Procrustes was an evil person in Greek mythology who constructed a bed of iron and tortured his victims by stretching them or cutting off their legs to fit into the bed he had made.
[4] Stanesby, D. Science, Reason and Religion, 1st Edition, London: Routledge, 1985, p. 1985
[5] Florovsky, G. (1987). Bible, church, tradition: An Eastern Orthodox View, (Volume 1 in the Collected Works of Georges Florovsky). Belmont, MA: Nordland Publishing. p. 14.
[6] Sophrony, Archm, St Silouan the Athonite, pp 216-217
[7] Sophrony, Archm., Saint Silouan the Athonite, (trans. Rosemary Edmonds), Tolleshunt Knights, Essex: Stavropegic Monastery of St. John the Baptist, 1991, pp 55-57
[8] Peter, Archm. Theology as a Spiritual State in the life and teaching of St. Sophrony the Athonite, Essex, UK: Stavropegic Monastery of St. john the Baptist, 2021 p 217