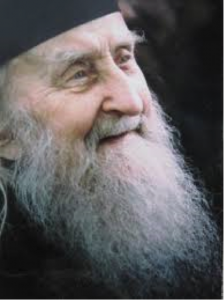 It is written, "And the Lord God formed man of the dust of the ground, and breathed into his nostrils the breath of life; and man became a living soul."[1] What is a "living soul"? Moreover, "What is man that Thou art mindful of him? [2]
The ancient Hebrew word translated as "living soul" is nephesh. It is the same word used for all "life" brought forth by God from the waters, including the whales and fish, the cattle and all creeping things, and for "every beast and bird."[3].
Nephesh points to the mystery of the arising of life from the conjunction of inert matter and divine breath. It has the connotation of being 'embodied soul' or 'ensouled body' and is closely linked with the "blood" which was viewed as being the source of life. [4] The theological recognition that an immaterial divine breath animates all living beings expresses an underlying Logos, in the process of organic life where it is the function of blood to carry breath to 'all the earth' of every living creature.
When the movement and exchange of breath and blood cease, nephesh becomes corpse. But there is a much greater mystery hidden in the human journey than that of being brought forth out of nothingness merely to share the form of created life along with all other creatures. We human beings are also made in the Image of God with the potential for being actualized in the divine likeness through entering freely into a relationality with God that is not possible for the other living creatures. This is the potential for becoming persons as God is person.
The awareness of mortality looming before us may awaken a twinge of anxiety and hope for some kind of continuing existence after death, but the Way to true personhood revealed in Christianity easily goes unseen; trodden under foot daily by what St. Mark the Ascetic called the three giants of "ignorance, forgetfulness, and laziness."[5]
These three masters of entertainment and illusion keep us from realizing our full human potential. They prevent us from exercising the response-ability offered us by the One who brought us forth from nothing and placed us in the proverbial Garden with a unique task. As the royal priesthood of creation, humankind is called to lift all and everything up to God for blessing and then to receive it back, transfigured by divine grace, in a liturgy of eternal thanksgiving.
For the cry of the earth and all its creatures to have a place on the altar of our hearts, the fire of love must burn with a compassion that exceeds the capacity of nephesh on its own. Divine fire is needed which can only be ignited through noetic intercourse with the "hidden person of the heart."[6] This comes into being in response to God, who in the person of Christ unites with our created flesh while remaining uncreated God; suffers and dies our death and is resurrected from the dead as the new Adam.
In and through Christ bodily life receives a share in His eternal personhood. We do not dissolve in a sea of nothingness but become uniquely ourselves in what Met. John Zizioulas calls a "communion of otherness"[7] which in turn has existential implications. "A new commandment I give you, that you love one another as I have loved you."[8]
A gentle-souled, compassionate Buddhist-leaning Christian friend of mine once told me of the ache in his heart over the suffering of a deer hit by a car, that he saw on the side of road as it lay dying. I said to him, "The deer was not conscious that he was dying, so his suffering is not the same as yours would be."
"That's right," he said with some immediate relief of his pain. "It's suffering is different." Was his heart offering the deer's life to God out of compassion? Or was his pain the recognition of his own individual mortality projected on to the deer? Compassion for every living creature goes beyond what any creature, including human beings, can know apart from fulfilling our vocation as the royal priesthood of humankind, through the help of God.
Apart from that, one solution to suffering is to not have a self that is capable of suffering; to return to the state of an identification with our animal nature, seeking maximum satisfaction of biological instincts and the pleasures they afford without concern for fulfilling any possible objective duty beyond egoistic concerns. This is the solution increasingly sought and amplified through the use of narcotics and the disembodied hypnosis of captivity by the various passions that are one and all evasions of the greater human potential for communion.  In all its variations, this is the path of a return to paganism, albeit one that in contemporary life is often romanticized as being spiritual and inclusive of every subjective expression. But in reality, this is one in which there is no God beyond a heartless, carnal nature fueled by a narcissistic, self-aggrandizing, calculating ego– a feckless condition which C.S. Lewis famously referred to as "men without chests."[9]
Alternative ways are sought in various humanly devised religious and ascetical traditions which offer an escape from human response-ability to the Creator for the privilege and potential of being embodied souls. If desire causes suffering, stop desiring, says the Buddha. The personal self is only an illusion. Let it dissolve as a salt doll in the great ocean of being or be annihilated in cosmic bliss or beyond even that, in the nothingness of nirvana.
This is the solution that for a time early in his life, beguiled Archimandrite Sophrony who deeply regretted and repented that he spent nine years of his life assiduously seeking the Impersonal Absolute by abandoning prayer for an eastern meditation practice which he later came to regard as a form of "metaphysical suicide."
Born into an Orthodox Christian home where he had learned a life of prayer, he was early on attracted to the world of art and as an adolescent and young adult began to explore other things, "reading books about Buddhism, yoga, and other mystical books. And it seemed to me that the Gospel was less profound than the other teachings" [10] which spoke of merging with an Absolute, greater than the human person.
He describes the first time this 'thought' of the supra-personal Absolute struck him, in a way that claimed his attention. He noticed how it flashed by in an instant, as he was walking down Milutin lane in Moscow as he approached the corner where Sretenka Street meets Lubianka.
            'So, you pray?'
            'Yes.'
            'And your thoughts are always turned to some kind of immortality?'
            'Yes.'
            'But then what does the Gospel say? "Love God and your neighbor"!'
It had presented me with a picture of something that was greater than what the Gospel speaks of. After that, notwithstanding my usual tendency to pray, I began with great effort to stop the prayer within me. It was difficult for me to go past certain churches on my way…I made the decision to move away from my childhood prayer. So it was that the thought of Absolute Being accompanied me constantly, and without this thought, all art, every phenomenon in life became devoid of meaning. [11]
Fr. Sophrony writes that during his late adolescence and early twenties his whole being was consumed by finding a path beyond the confines of time and space. Gradually he began to realize that neither art, nor science, nor the refinement of consciousness alone through the practice of meditation, had brought him a solution to the question that had preoccupied his life—"What lies at the basis of all being?" [12]
Then one day it happened that I remembered the words of Christ: 'Love God with all thy being (with all the powers of the intellect, all the strength of the heart, and so on) …and thy neighbor as thyself.' It was suddenly clear to me that knowledge is communion in being. And communion in being is pre-eminently through love. I realized that Christ was right: if I love God as He says, clearly my knowledge of God can attain the utmost depth and strength. If I love my brother, my neighbor, as my very own life, instead of separating myself egoistically from him, then clearly, I will know him better and more deeply, in all his sufferings, in all his thoughts, in all his quests. At this point the 'failure' of the Gospel in Milutin Lane suddenly appeared in a completely new light, and I gave my allegiance to Christ.
At this time, I must tell you, something else happened. The first 'revelation'—the quest for a supra-personal Absolute—inspired me intellectually, but in no wise touched my heart. The second revelation transformed my heart. And the world was revealed to me in different dimensions. My question about the form of immortality was resolved: it was the personal immortality proclaimed by Christ. [13]
Realization of this led to his turning away from attempts to convey eternity through his painting, which until then had been his passion. A student of Konchalovsky and later, of Kandinsky (himself an Orthodox Christian) who had inspired him, he had already exhibited some of his artwork in the best salons of Paris and a few pieces had been singled out by critics for special recognition. He had been earning his living at the time by doing portraits. In describing his efforts to express his glimpse of the eternal through art during that period of his life, he describes the way he looked upon the created world around him:
The whole world, practically every visual scene, became mysterious, uncommonly beautiful, profound. Light changed, to caress and surround objects with a halo, as it were, of glory, imparting to them vibrations of life impossible for the artist to depict with the means at his disposal. [14]
I did not pursue anything on this earth except the Eternal, and at the same time in my painting sought to express the beauty proper to almost every manifestation of nature. It might be supposed that that period of my life was full of inspiration but I recall it far from pleasurably, now that I see how at the time I was indulging in a peculiar easing of the mind that was really suicide in the metaphysical sense. [15]
It was during this period of his most intense efforts to express eternity through his art, that Fr. Sophrony had been seeking through Hindu meditation practice to dissolve his finiteness into an Impersonal Absolute. When he realized his mistake, and turned his whole being once again toward Christ in prayer with mindfulness of the death of all natural life, his relationship with art changed as well.
The battle between art and prayer, that is, between two forms of life which require the whole of man, continued within me in a very intense manner for a year and a half or two years. In the end, I was convinced that the means at my disposal in art would not give me what I was looking for. That is, even if I could intuitively sense eternity through art, this awareness is not as deep as in prayer. And I decided to give up art—which for me was a terribly high price to pay. [16]
Becoming in the likeness of  God is to know the glory God that is revealed in the face of Jesus Christ as person, for the God-Man to be reflected in the mirror of the human heart which begins to love God as God loves us. This is a mystery of Communion at God's initiative and humankind's free and personal response.  Everyone is made in the "image" [16] of God with the potential to become fully human being in God's "likeness" actualized through relationship with the uncreated made possible through the person of Jesus Christ. This is a state of being that moves beyond the stillbirth or dissolution of one's potential uniqueness in the sea of non-being that characterizes the impersonal or supra-personal Absolute.
Fr. Sophrony recalls the words of what we might call the 're-Creation' story from the prologue of the Gospel According to St. John as he explains:
A supra-personal Absolute is not Being at all. Being is Person and without this Person nothing can exist: 'All things were made by Him,' that is, through Him everything came forth and nothing came into being without Him. But for man, a paradoxical question  emerges: 'If everything came from a Personal Being, then what am I—such a little individual?' [18]
St. Anthony identifies four kinds of living beings who are distinguished by their relationship between qualities of body, mind, soul and breath. [19] He regards plants as having only "life" while animals have "soul and breath." Human beings have what all animals have—bodies, soul and breath—but with the addition of "mind." Angels, who are immortal beings, have "souls" but not breath and are not embodied in the same way as we human beings are.      
 In our immature and fallen condition, all created humanity eventually bleeds or suffocates to death. In Jesus Christ, who is revealed to be fully uncreated divinity and fully created human nephesh, unconfused and without division, in one person, humanity is offered through Communion a Way to a greater Life, born "not of blood nor of the will of the flesh nor of the will of man, but of God." [20]
Jesus told the Tempter, who offered Him the same old evasions of life as he did Adam and Eve and continues to do with each of us, "Man does not live by bread alone, but by every word that proceeds from the mouth of God." [21] Jesus is Himself the Word that comes from the mouth of God and we are brought to our real life by consuming our epiousian [22] which unites heaven and earth.
The Holy Blood that drained from Jesus' nephesh on the cross giving a new life to the world, can be for us what St. Ignatius the God-bearer called The Medicine of Immortality. Christ's Resurrection reanimates life in the once God-breathed dust of humanity, now healed of all infirmities of body and soul, and renders us immortal. Eternal life is to know Christ Who is Divine Love and worship Him in Spirit and in Truth. This relationship is not a guarantee, but an invitation waiting for our response. 
St. Paul cautions that we should not approach the mystery of consuming the Holy Body and Blood without awareness that it is more than mere bread and wine. St. Symeon the New Theologian, bathed in the uncreated light, said we should not approach the holy Gifts without tears of compunction and grateful joy.
But the Lord knows we do, just as we approach the holy mystery and gift of our lives and one another's daily, with "forgetfulness, laziness and ignorance." So, in the prayers before Communion St. Basil the Great, St. John Chrysostom, St. John Damascene and St. Symeon the New Theologian, all beholders of the uncreated light, still pray with recognition that our human condition is such that we forever depend on God's mercy and grace to come to us in our helplessness. 
Elder Sophrony left his art and made his way to Mt Athos where he devoted himself intensely to prayer and repentance.  These ignite the fire of love for the world on the altar of the heart and lead to "actualizing the potential which was placed in each human being at the moment of coming into existence. To understand what makes me into a person is only possible through prayerful co-suffering with the whole world." [23]
Eventually he came into contact with the saint who would become his mentor and guide, Staretz Silouan. There he found further confirmation of the path he was on through one who had traveled it farther then himself. For the rest of his life he realized more and more, that the path of love of God for man and man for creation is personal, limitless and far beyond the nothingness which he had briefly flirted with in his beguilement. To know this love is to be eternal.        
When prayer of compassion for the whole world pours forth, there is born in me not emptiness, but, if I dare to speak boldly, Divine harmony. A man in such a state is not conscious of being deprived of anything: he begins to see with new eyes. Staretz Silouan wrote 'The Spirit of God testifies to salvation' and there is no need of any other witness. A man's knowledge that he will not die is so strong that with complete certitude he says, 'I shall not die'. This form of being—the body—dies; it can change, get ill and so on. But the man as spirit as person survives. [24]
After his elder's repose, Fr. Sophrony spent another decade on Mt Athos living in caves on the side of cliffs as a hesychast, gradually being sought after as a confessor and spiritual guide. In 1947 he returned to Paris where he completed an introduction to his elder's writings which he had edited. Because of illness and an operation that left him physically unable to return to Athos, he remained in France until 1958 when he relocated to Essex, England.
There he founded St. John the Baptist Stavropegic monastery in rural England near the ocean where he discovered a silence and peace almost as great as on the Holy Mountain.  A group of monks and nuns gathered there from various nations, creating an international community united by devotion to the Jesus prayer and the pursuit of love through Holy Communion, in the Divine Liturgy and in the Cosmic liturgy after the liturgy. 
During the years in England, until his repose in 1992, Fr. Sophrony picked up his brushes once more, this time creating a uniquely beautiful iconographic form, expressive of the transfigured eternity he had discovered through prayer and witnessed in his elder Silouan.
His exceptional journey as an impassioned artist who turned away from painting for the sake of prayer, placing Christ before his art, and then rediscovering it once again, now transfigured by Grace is a fascinating journey, rendered soberly and in detail by mother Gabriela, one of the sisters who had the privilege of praying with Fr. Sophrony and assisting him in some of his iconographic endeavors as he directed every aspect of the construction, iconography and landscaping of the monastery in order to inspire prayer. Her book is entitled, Seeking Perfection in the World of Art: the Artistic Path of Father Sophrony.  
+Glory to Thee Christ the Only Lover of Humankind+
Footnotes
[1] 1 Gen. 2:7.
[2] Psalm 8:4
[3] Gen. 1:20;21;24;30
[4] Lev. 17:11." For the life of the flesh is in the blood…"
[5] Palmer, G.E.H., Sherrard, P., Ware, K. (eds.) The Philokalia. Vols. Vol. I, 1979 p. 159.
[6] I Pet. 3:4
[7] vid. Zizioulas, J. Communion and Otherness: Further Studies in Personhood and the Church. New York: Bloomsbury T&T Clark, 2007.
[8] Jn. 13:34.
[9] cf. Lewis, C. S. The Abolition of Man.
[10] Sophrony, A. Letters To His Family, Essex, England: Stavropegic Monastery of St. John the Baptist, 2015, p. 24.
[11] Letters To His Family, p. 27
[12] Letters To his Family, p. 38.
[13] Letters To his Family, pp. 29-30.
[14] Wisdom from Mount Athos, pp. 13-14.
[15] We Shall See Him As He Is. p. 57.
[16] cited in Gabriella, Sr. Essex, England: Stavropegic Monastery of St. John the Baptist, 2014. Seeking Perfection in the World of Art, p. 98.
[17] Gen. 1:27.
[18] Letters To his Family pp. 38-39
[19] Kadloubovsky, E., Palmer, G.E.H. Early Fathers from the Philokalia, London: Faber & Faber, 1976, p. 38
[20] John 1:13.
[21] Mt 4:4.
[22] Mt 6.11; Lk. 11:3. This Greek word, found in the Lord's prayer, linking heaven and earth, and needed to sustain human life that is not nourished "by bread alone" is not used anywhere else in the Scripture or Greek Literature.
[23] Letters To his Family, p. 39
[24] Ibid.