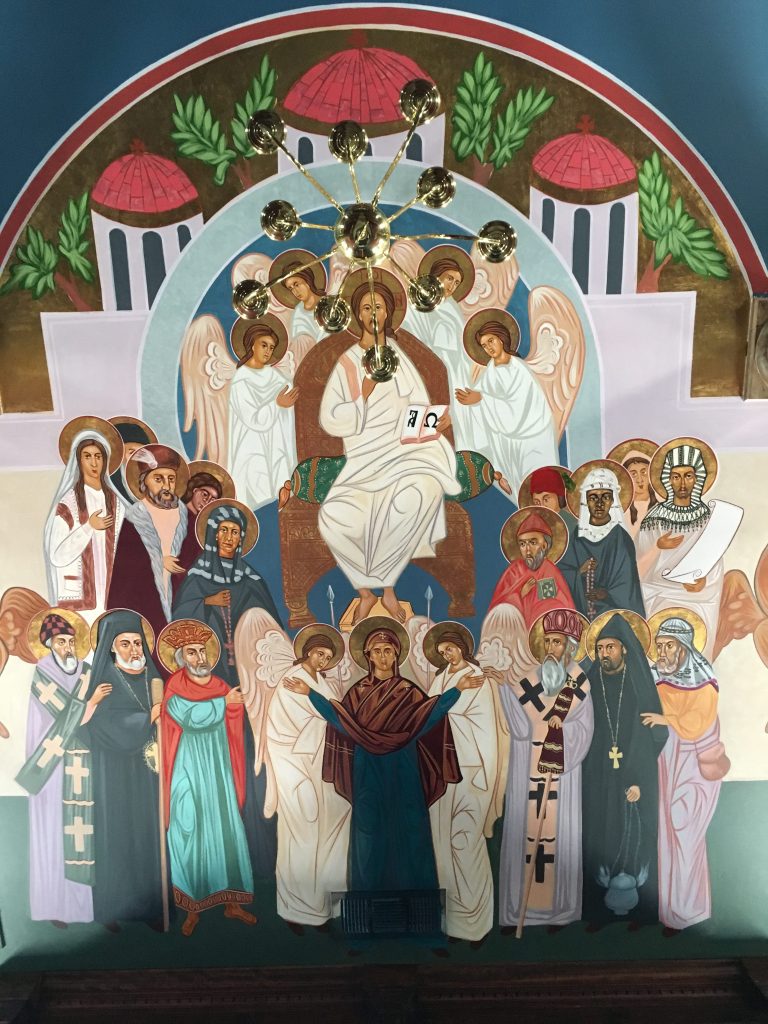 Holy Transfiguration was officially established as an Orthodox Mission Church in Columbus, Georgia under the Greek Orthodox Archdiocese in 1995. At that time Father Jon Emmanuelson, from Montgomery, Alabama, served the Divine Liturgy every other Saturday in the Chapel at the Saint Thomas Episcopal Church for nine Orthodox families. Founding members included Dr. Stephen Muse and family, Dr. Andrew Harakas and family, Mrs. Sophia Kontaxis, Colonel and Mrs. Robert Poydasheff, Mr. Mike Pappafotis and Mr and Mrs. Michael and Arlene Zielaskiewicz.
In 1999, Fr. Vasile Bitere was assigned to Holy Transfiguration as a part-time priest. Six months later the church was able to secure pledges and raise a down payment to purchase a church building. The Temple was redone entirely by parish labor and its priest and presbytera's tireless efforts. Beautiful Byzantine-style iconography was created in English, Greek and Romanian characters by Aurel Onut, a Romanian iconographer.
His Eminence Metropolitan Alexios formally blessed the Temple in March 1999. Approximately 80 people attended the ceremony including local Beallwood Community leaders and area church members, many of whom had not previously heard of Orthodox Christianity.
From the summer of 2005 until the present, Holy Transfiguration has been blessed by the ministry of a number of part-time priests. Currently we are being served by Fr. Stephen Muse a bi-vocational priest who resides in Columbus, GA.
While the church falls under the auspices of the Greek Orthodox Metropolis of Atlanta, it was originally conceived and continues to be truly pan-Orthodox in nature. Cultural, educational, and socio-economical diversity remain one of the great strengths of our parish community. Divine Liturgies are in English and the Lord's Prayer is repeated in every language represented, reminding us of Christ's words: the Church is meant to be a house of prayer "for all the nations."
To help demonstrate this, there is a large icon on the ceiling upon entering the church depicting people of all nations gathered around Christ in the New Jerusalem – a unique work commissioned with the blessing of Metropolitan Alexios for the purpose of emphasizing the multicultural unity of the Orthodox faith. It serves as a visible reminder that the Holy Spirit illumines all cultures, creating a unity of diversity in the Body of Christ.
Unique to the parish is its close proximity to Fort Benning. The parish encourages the soldiers stationed there to attend services at Holy Transfiguration Orthodox Church. It is also active in the neighborhood through the ministry of a monthly food bank.
Visitors are encouraged to introduce themselves and leave their contact information.