Food Pantry
On the second Saturday of every month church volunteers serve 100+ families in our area who are in need of food assistance. Tom Kubik is the coordinator of the Food Pantry outreach and always grateful for volunteers.
Wednesday Night Study Group
On Wednesday evenings from 7:00 – 8:00 p.m, a hybrid in-person and virtual group meets for prayer and study, led by Fr. Stephen. Various books on Orthodox spiritual life are discussed. We are currently studying An Extraordinary Peace: St. Seraphim, Flame of Sarov, by Archimandrite Lazarus [Moore] Contact Fr. Stephen [Smuse52@gmail.com] if you are interested in attending. 
Book Store
Our Book Store, located just inside the Fellowship Hall, is open before and after services, and upon request. We offer a lovely selection of books, icons, and items to support your Orthodox life. We are always open to suggestions and special requests as well. Carlie Frederick is our bookstore manager and glad to assist anyone with special requests.
Library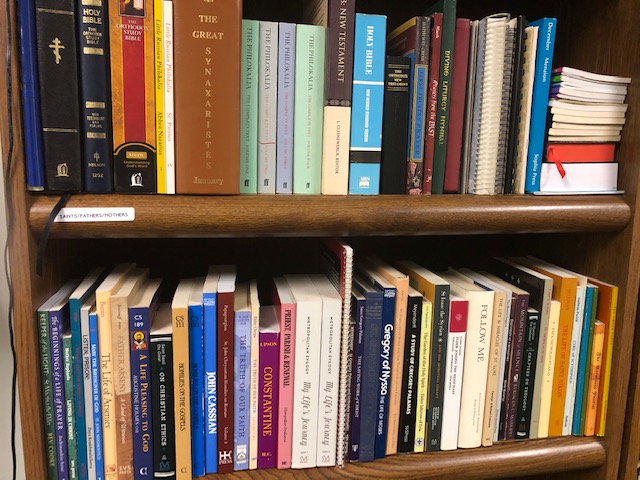 We have a small but growing library, located in the church office.  The collection has recently been digitally cataloged and the catalog can be accessed here. Please contact the librarian for instructions on how to place a hold on books.