Food Pantry
On the second Saturday of every month church volunteers serve 100+ families in our area who are in need of food assistance.
Wednesday Night Study Group
On Wednesday evenings from 7:00 – 8:00 p.m, a virtual group meets for prayer and study, led by Fr. Deacon Dr. Stephen Muse. Various books on Orthodox spiritual life are discussed. We are currently studying a series of lectures by Fr. John Behr. Contact Fr. Dn Stephen if you are interested in attending.

Father Deacon Stephen is a pastoral psychotherapist who directs the Clergy-in-Kairos, a week-long intensive program for clergy (and their spouses). He is a gifted speaker, retreat leader and author and editor of a number of books, including most recently, Treasure in Earthen Vessels: Prayer and the Embodied Life, and Words Into Spirit: Pastoral Perspectives on Confession, both published by St. Tikhon's Monastery Press. Some of his talks can be found on Ancient Faith Radio at https://www.ancientfaith.com/specials/fr_dn_stephen_muse
Book Store
Our Book Store, located just inside the Fellowship Hall, is open before and after services, and upon request. We offer a lovely selection of books, icons, and items to support your Orthodox life. We are always open to suggestions and special requests as well.
Library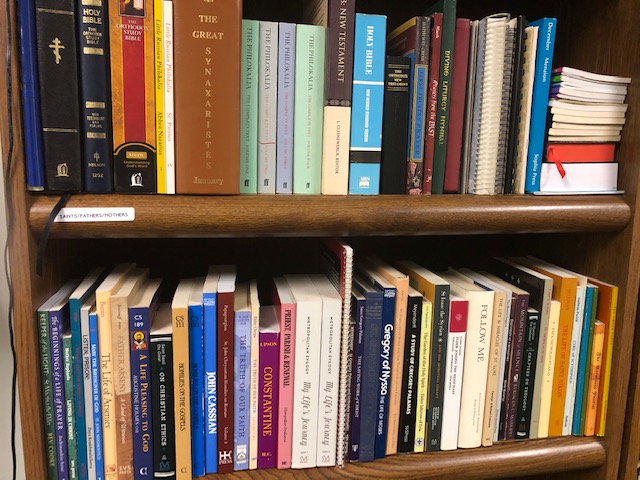 We have a small but growing library, located in the church office.  The collection has recently been digitally cataloged and the catalog can be accessed here. Please contact the librarian for instructions on how to place a hold on books.