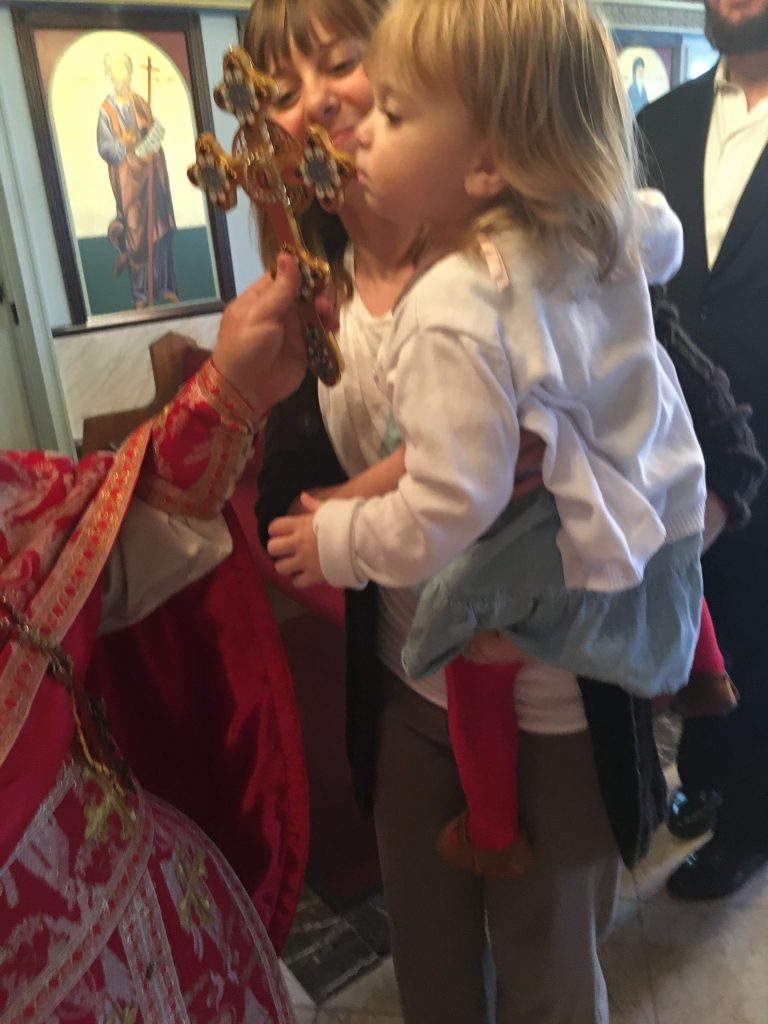 The  "Sermon on the Mount," including the Beatitudes, the Lord's Prayer and a host of other collected sayings of Jesus are found in the Gospel According to St. Matthew chapters 5-7. This teaching Jesus gave to people who sought him out because they wanted to hear him speak things that moved their hearts; things that were true; healing words; words that reveal the unseen things of God and render one another and all creation as a window into heaven in a way that is not possible without vision that sees beyond the surface of things.  
In contrast to those of us who are too often satisfied seeking things of this world, obtainable in the market place, politics and human striving, the people Jesus was teaching were drawn to Him because they were hungry for the things of God. They were seeking something beyond appearances, something that comes down from above, as gift otherwise unobtainable.  Jesus was speaking to them of "the Kingdom of God and his righteousness."[1] As he had in the Lord's prayer, He pointed them to "Our Father who is not of this world, Whose name is Holy." He pointed them to the end of time and to the yearning for what is in Heaven to be on earth. He pointed them toward Eucharistic Communion and the forgiveness of others that flows from this great miracle.  He could do this because they were people with childlike hearts, humble and open to repentance.
Before God we are all children. It is only when we think we are all grown up that we get hard of hearing and stop listening. It is only when we are too sure of our own opinions that we are eager to correct others before really making an effort to understand them. 
According to the memories of the Apostles, there were some who did not like what Jesus had to say from the outset and who refused to acknowledge the possibility of being in error about him. Jesus was well aware of this and clearly distinguished between those who are content to satisfy their hunger with worldly power and control and those who are hungry for the things of God that come without price and are priceless. He said, "Judge not that you be not judged. For with the judgment you pronounce, you will be judged, and the measure you give will be the measure you get." [2] and "Do not give dogs what is holy; do not throw your pearls before swine. If you do, they may trample them under their feet, and then turn and tear you to pieces."[3]
Even a quick read through the Gospels evidences numerous confrontations Jesus had with such persons who came to hear him already with a judgment against him. They interpreted whatever they saw him do and heard him say as evidence to confirm what they already believed. Stuck in their own  monologues. they couldn't learn anything new. The eventual consequences of such prejudicial hardening of the categories and continual self-justification led to Jesus' condemnation and execution.
In order to make sense of all these sayings, littered about like puzzle pieces concentrated in a few chapters, we have to recognize our presumptions and prejudices and begin to see with new eyes. We have to listen for what we don't already know and recognize our hunger for what is beyond our grasp. 
Not one of us, even the most fervent, is receptive to the Word of Life at all times and in all places. We fall short. We miss the mark. We sin. But if we acknowledge our sin and seek healing we can be saved. Jesus did not speak these words for some and not others. He did not offer himself to only a few elect ones, but miracle of miracles, He gave himself even to those who rejected him. "He came to his own and His own knew Him not." [4] In some way or another, all of us are deaf, blind and paralyzed in ways that only God can free us from. But this can happen in surprising ways. 
Jesus gave an important clue when he said, "Ask and it will be given to you; seek and you will find; knock and the door will be opened to you. For everyone who asks receives; he who seeks finds; and to him who knocks, the door will be opened. [5]  In light of the ubiquitous problem of our prejudices, judgments and complacency to the things of God, this statement bears deep pondering. Perhaps we ask and think there is no response. Or a response is given to a question that we haven't even realized we were asking until it is answered.
Having  enjoined his hearers to ask and expect a response, Jesus asks a rhetorical question. whose answer seems obvious. "What father among you will give your son a stone if he asks for bread? [6]  The burden of response-ability is on us. God will do His part. What will be our response? How shall we seek these things that make for life that Jesus wants to give in order that we might receive them? 
Last Sunday as I was giving the antidoron out, I placed a large piece of bread in the outstretched hand of a little girl in her mother's arms. After lunch as I was walking to my truck, I came across Hannah, age 2 or thereabouts, with her mother. We made eye-contact and Hannah's eyes widened. Instantly she turned around and ambled off toward some rocks in the garden. 
I thought to myself that she is shy and I somehow startled her. Then I saw her pick up a rock twice as big as her little fist and  turn around with her outstretched arm offering it to me. I reached out, gesturing that I would accept and she walked over and placed the stone in my hand. I smiled and thanked her and then offered it back to her.  She received the gesture with dignity and I, blind and deaf to the moment, went on to my truck not yet realizing the degree of philotimo [7] being demonstrated here.
The next day  the scales suddenly fell away from my eyes and it dawned on me that God had fulfilled His Son's words in an unexpected way.  If I had eyes to see past my own beliefs at the moment, I might have realized how God was fulfilling my heart's desire to discover His love and generosity  pouring forth from a little girls' heart.  Instead of seeing her as shy and running away, at that moment Hannah was remembering vividly the gift of a large piece of bread given to her shortly before by this man whose face she knew only in context of the Holy Eucharistic Assembly. Now in her love she had rushed off and picked up a stone from the garden in order to offer me bread. 
Christ is among us and I did not recognize Him.  He offered me bread and I thought it was a stone. O Lord, Open my heart to ask for you. Open my eyes to see You. Open my hands to offer others what You have offered me as generously as does your beloved Hannah. 
____
[1] Mt 6:33
[2] Mt 7:1
[3] Mt. 7:6
[4] Jn. 1:11
[5] Mt. 7:7,8
[6] Mt 7:9
[7] philotimo is a Greek word with the meaning of a humble, generous giving to someone of more of a gift than one has received. St. Paisios liked to point out that this is something he noticed among poor villagers who receive with much gratefulness and a sense of being unworthy of the gift out of a deep humility and return even more to the giver, without pretense and even if they don't have it to give.